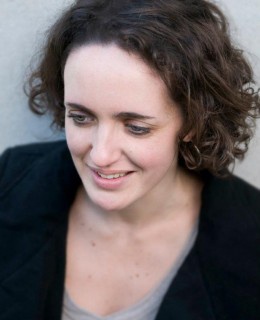 Sabrina B. Karine was born in 1984 in Dijon. As a scriptwriter and director, she's particularly fond of movies mixing languages and cultures like in Two Days in Paris and L'auberge espagnole. Sabrina loves characters hiding their flaws behind sarcasms and self-mockery.

​In 2005, she flew to Vancouver – Canada, where she spent 3 years. After a year spent on set as a production assistant, electrician, camera assistant, she co-wrote and co-directed her first short-movie We're so screwed, nominated for Best Editing at the Leo Award. She then made 3 other short-movies and one feature film autoproduced in Vancouver.

Back in France, Sabrina worked on several screenplays such as Au nom de la mère (In the name of the Mother) co-written with Alice Vial. The feature film is currently in development with Mandarin Cinéma and will be directed by Anne Fontaine. Sabrina is working on another feature film called The No One Boy, co-written with Leo Karmann.

Three years ago, Alice and Sabrina created the writers / directors' group: Les Indélébiles.
Sabrina also works for television, she co-wrote two episodes of Fais pas ci, Fais pas ça; season 6, and is currently working on a new TV-show called 10%, created by Dominique Besnehard.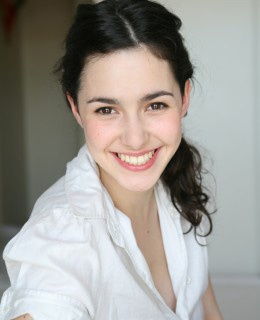 Alice Vial was born in 1986 in Paris. Scriptwriter and director, she particularly likes humanist cinema and high-voltage characters, with corrosive and quirky humour. After first practicing acting in a local Conservatory of dramatic arts, Alice headed on scenarii writing & direction.

She started to co-write a feature-film named Les Immortelles (The Immortals), winner of the Beaumarchais grant and finalist of Sopadin Award for Best Junior Script in 2009. The project is currently being developed at Les Films du Cygne.

She also won the Grand Jury Price at the International Festival of scriptwriters for her short film L'Homme qui en connaissait un rayon (The Man who knew a lot). The short was selected at the Clermont Ferrand International short film festival 2014 in the special program "music in film" and will soon be broadcasted on channel France 3.

Alice is currently co-writing with her fellow mate Sabrina B. Karine the feature film Au nom de la mère (In the Name of the Mother) developed at Mandarin Cinema. Anne Fontaine will direct the film next winter. The script was successively selected at the fictions' forum of the International Scriptwriters Festival, at the Group Ouest residency and at the Torino Film Lab.

But Alice has many others projects for cinema and TV : she will direct a new short film during the summer 2014, produced by Les Films du Cygne and she wrote an episode of the new TV serie Marjorie. Alice has also been for three years a member of scriptwriters/directors' group: Les Indélébiles, because she believes in team working and group strength.